Date: March 6, 2020 – March 7, 2020
CEU: 4.5 - 10.5 CEUs
Location:
Jack Poole Hall, Robert H. Lee Alumni Centre (Keynote and AGM)
Scarfe Building (breakout sessions)
University of British Columbia
View the Day at a Glance Conference Summary
Day 1 – Parent Presentation, in collaboration with the Autism Support Network of BC
Day 2 – Full-day Presentation (6 CEUs)
Date: March 6th, 2020 (Friday)
Time: 9am – 3:15pm
Morning break: 10:30-10:45
Lunch break: 12:30-1:30
Location:
Jack Poole Hall
Robert H. Lee Alumni Centre
University of British Columbia
Cost:
Members: $70
Non-Members and in-person registration: $100
Student Members: $34.99
CEU Package: $30
*Bursaries available to eligible members. Learn More.
All student presenters will receive free registration with code. Registration code will be provided in acceptance letter.
In addition, the first 10 students to register (for one or both days) will receive full reimbursement of the registration fee during conference sign-in.
Other Details:
Live-streaming available with pre-registration only at cost listed above
Online registration will be non-refundable and non-transferable
Presentation Topic
Clinical Diversity in Behavioral Analysis: Multiple Examples
Patrick C. Friman, Ph.D., ABPP
Skinner envisioned behavioral analysis as a generic science that would one day be seen as applicable to all human behavior. Clearly, his vision has not been realized. The science has flourished with nonhuman species and in one tale the normal human distribution, Unfortunately, it is not viewed as broadly relevant to problems typically addressed by mainstream psychology. The intent of this day-long presentation is to address that problem by demonstrating the clinical relevance of behavioral analysis for a range of clinical conditions that include sleep and bedtime problems, habit disorders, incontinence, and instructional control problems.
Day 3 – Keynote + Breakout sessions (Up to 4.5 CEUs)
Date: March 7th, 2020 (Saturday)
Time: 9am – 3:45pm
Event Schedule:
9am-10:30am Keynote Speech
10:30am-11:15am AGM
11:15am-12:30pm: Lunch and Poster Session
12:30pm-2:00pm: First Break-out Sessions
2:15pm-3:45pm: Second Break-out Sessions
Location:
Jack Poole Hall, Robert H. Lee Alumni Centre (Keynote and AGM)
Scarfe Building (breakout sessions)
University of British Columbia
Cost:
Members: $70
Non-Members: $100
Student Members: $34.99
CEU Package: $25
*Bursaries available to eligible members. Learn More.
Presentation Topic
EIBI, ASD and the Forward March of Behavior Analysis
Patrick C. Friman, Ph.D., ABPP
Mankind continues to be guided by ancient, flawed ideas. One of the most pernicious of these ideas attributes problematic behavior to inherent flaws or defects in the persons exhibiting the behavior. The three most common domains for these flaws are morality, character, and psyche. Assumption of defect in these domains results in multiple challenges including defensiveness and resistance from the persons thought to be defective, helplessness and hopelessness in the presence of the problem behavior, and/or harsh treatment of the persons whose behavior is considered a problem. In stark contrast to this ancient idea, the core assumption of behavior analysis is that problem behavior (indeed all behavior) occurs as a function of circumstances rather than inherent human characteristics. However appealing this idea may be, its ultimate value can only be determined by its application to real human problems. Starting in the 1960s documentation of its beneficial application across a variety of problems began to appear but none captured much attention outside the field of behavior analysis, with one exception, ASD. Indisputable demonstrations of the benefit of applying behavior analysis to ASD, most notably in the form of EIBI, quickly captured the world's attention and neither ASD nor the field has been the same since. This address will tout this extraordinary achievement, argue that it represents the slow and steady progress of behavior analysis from the austere pages of its primary scientific journals to the swirling currents of mainstream life, and recommend that new frontiers be explored.
Attendees will be able to describe the fundamental attribution error and its relevance to behavior analysis.
Attendees will be able to describe the core idea in behavior analysis.
Attendees will be able to describe why the core idea in behavior analysis is superior to more popular ideas about behavior especially problem behavior.
Speakers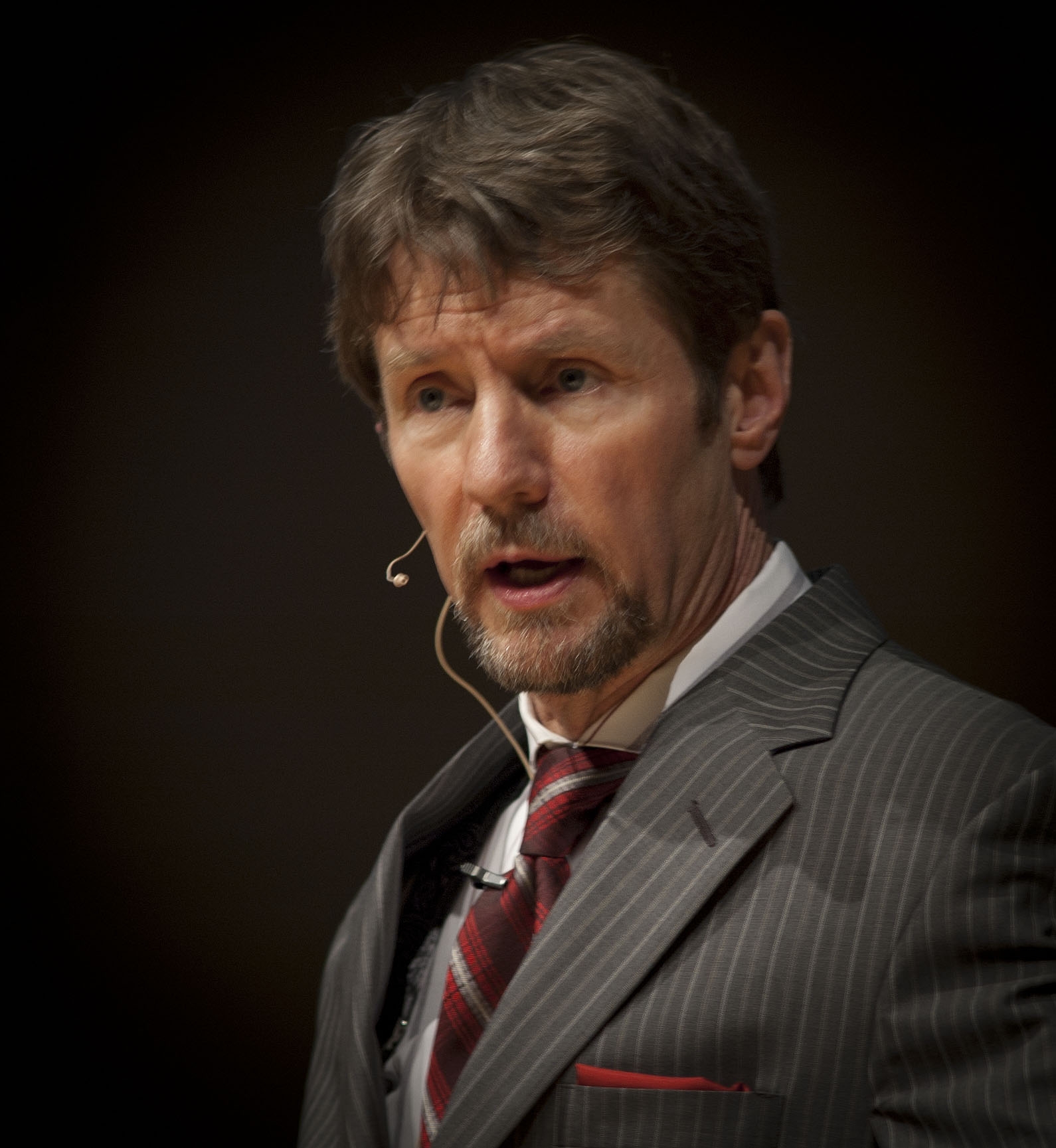 Patrick C. Friman, Ph.D., ABPP
Dr. Patrick C. Friman received his Ph.D. from the University of Kansas. He is the current Vice President of Behavioral Health at Boys Town and a Clinical Professor in the Department of Pediatrics at the University of Nebraska School of Medicine. He was formerly on the faculties of Johns Hopkins University, University of Pennsylvania, and Creighton University Schools of Medicine. He was also formerly the Director of the Clinical Psychology Program at University of Nevada as well as the Associate Chairman of the Department of Psychology. He is a Fellow of the Association for Behavior Analysis International, in three divisions of the American Psychological Association, and of the American Board of Behavioral Psychology. He is the former Editor of the Journal of Applied Behavior Analysis and former President of the Association for Behavior Analysis International. He is currently on the editorial boards of four peer reviewed journals. He has published more than 200 scientific articles and chapters and three books. The majority of his scientific and clinical work is in Behavioral Pediatrics and Behavioral Medicine. Dr. Friman's work in behavioral pediatrics has concentrated on the gap between primary medical care for children on one side, and referral-based clinical child psychological and psychiatric care, on the other. A secondary focus is on adolescent behavior and development. He also specializes in consultation regarding workplace issues such as motivation, dealing with difficult people, change, happiness and pathways to success.