Tlatlasikwala, Nakumgilisala and Yutlinuk
BC-ABA

EVENTS

Events designed to inspire and connect our community. As an organization we are honoured to host various in-person and online events throughout the year. Information about current and past events can be found below. 
BC-ABA's 15th Annual Conference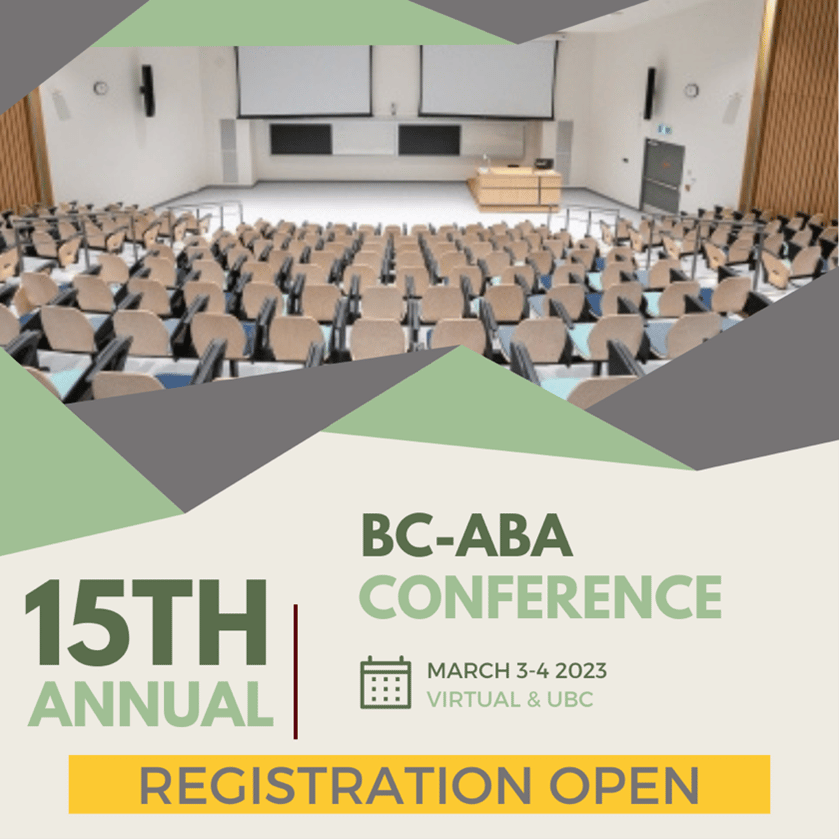 BC-ABA is delighted to invite you to register for BC-ABA's 15th Annual Conference. The conference will be a 2-day event held on March 3rd and 4th, 2023, and will feature 16 presentations on a diverse range of topics in the field of behaviour analysis! After 3 long years we will have the opportunity to resume in-person learning – we hope you can join our reunion!
Registration is Live! To register, please go to our main page at www.bc-aba.org and click on "View 2023 Conference Registration Today!" OR enter through the menu option under the Events tab.
2023 Registration Pricing

Registration for Day 1 and 2, or Day 2 only, will include breakfast and choice of lunch available until Sunday February 26th, 11:59 pm.
Registration on February 27th and later will not include lunch.
Conference Details
Day 1, March 3rd, is a virtual event from 5:30-8:30 pm and will feature the following keynote presentations by Dr. Ramona Houmanfar and Louis Busch.
Day 2, March 4th, is a full day in-person conference at UBC and will feature invited presentations by Landa Fox and Dr. Pat Mirenda.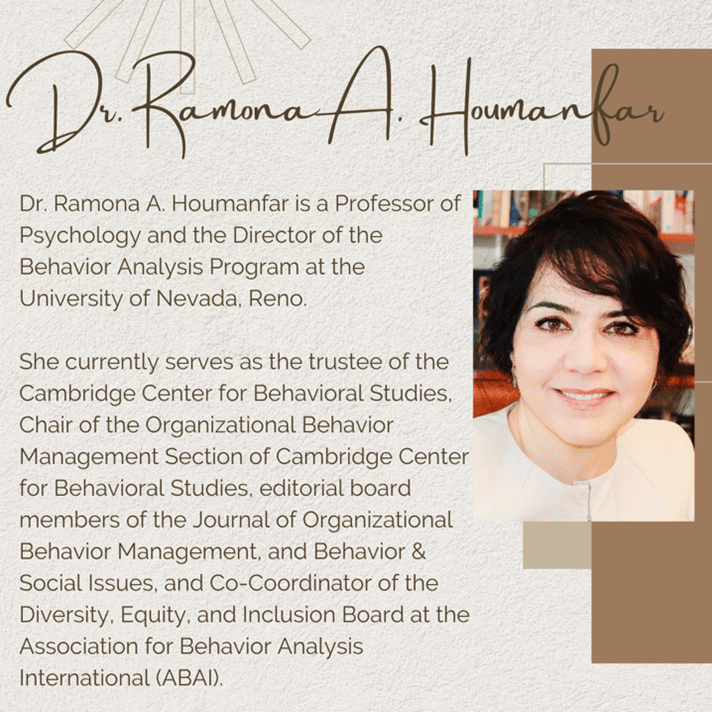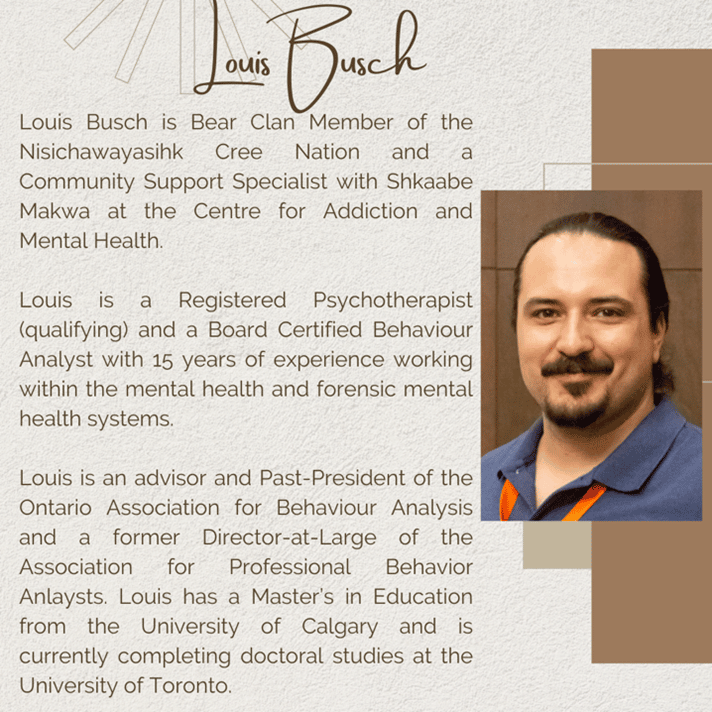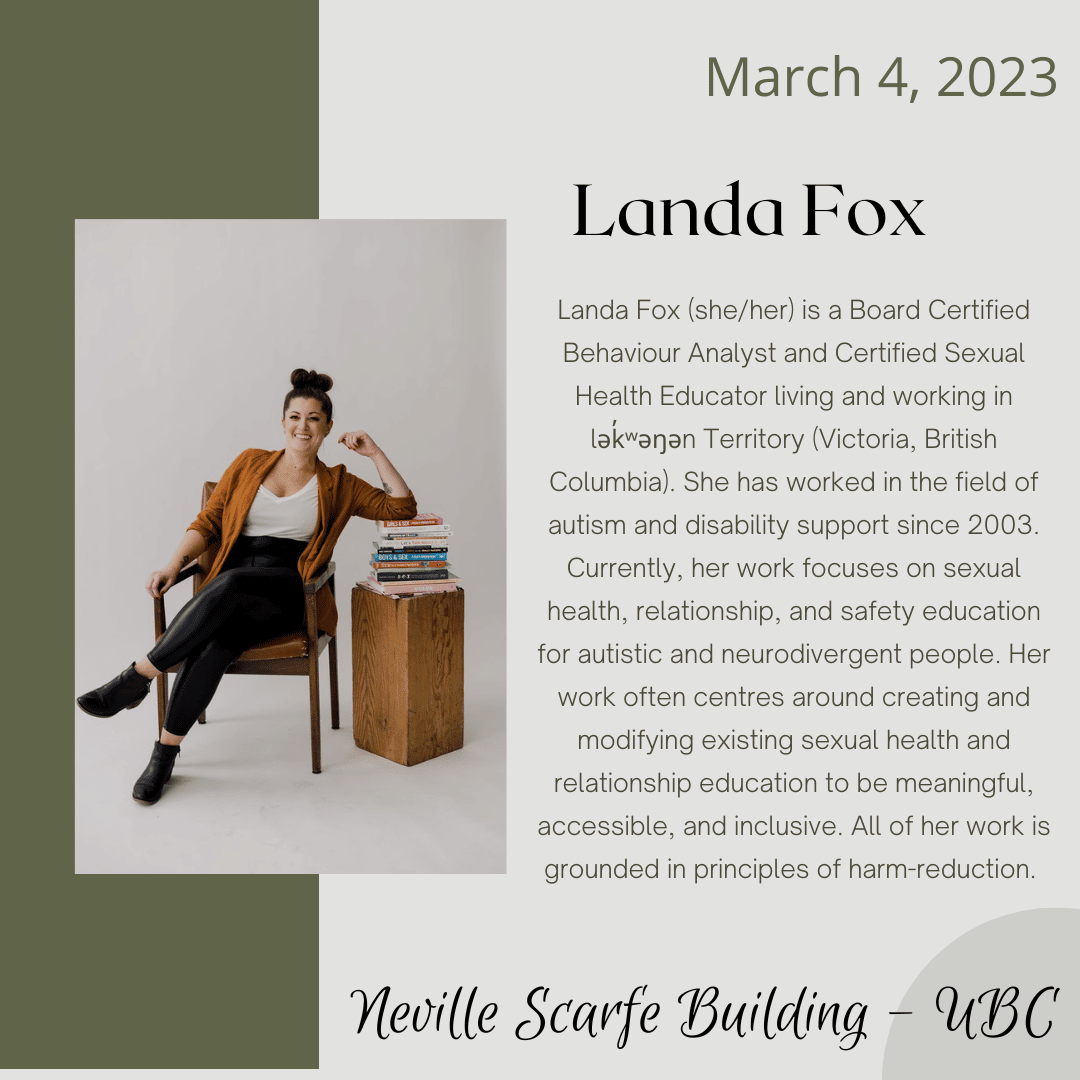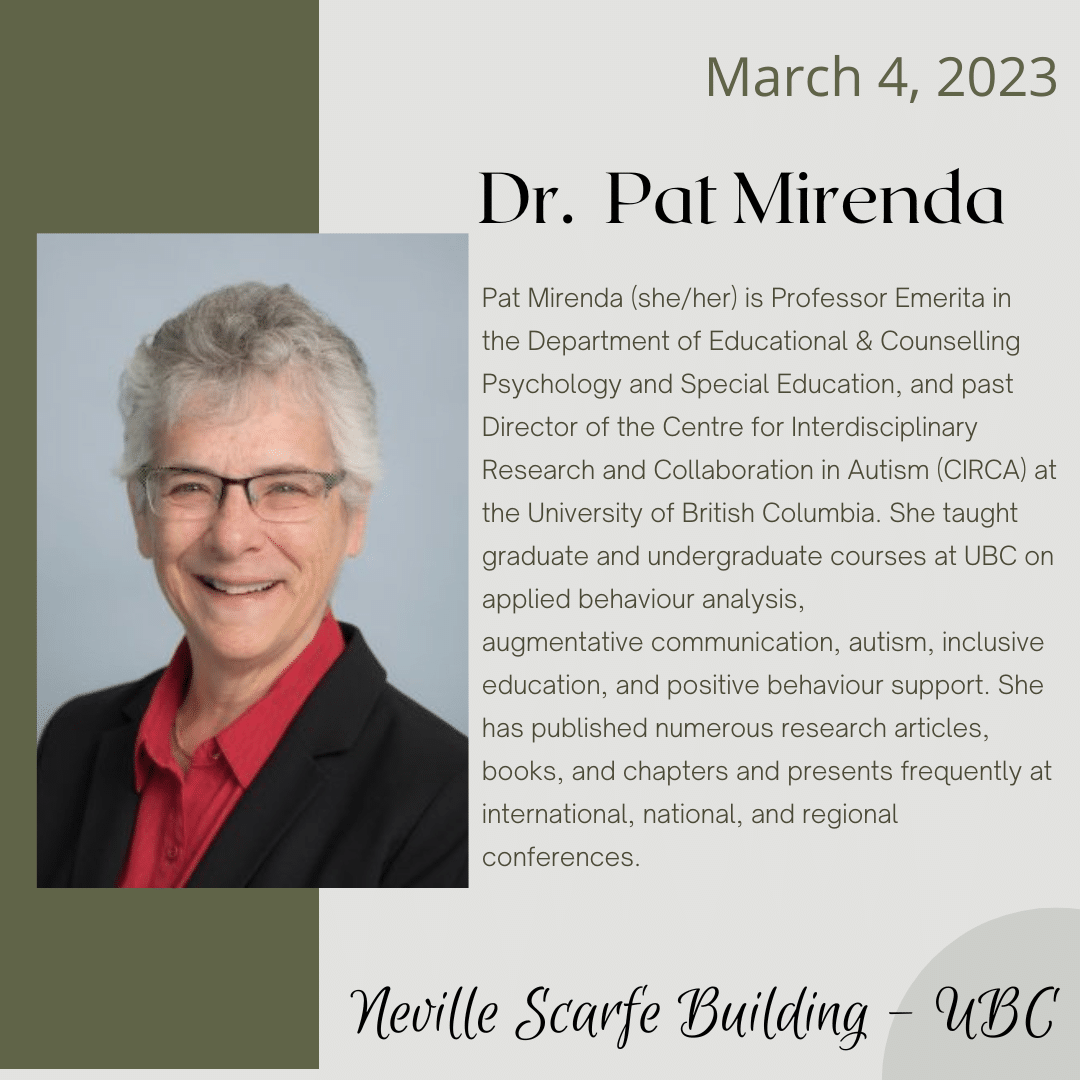 On March 4th we are providing lunch with registration. During this time we will host a poster session and offer complimentary professional headshots for attendees on a first come first serve basis!
Our afternoon break-out sessions will include 12 presentations in the following formats: mini-seminars, symposia, traditional papers, and panel discussions.
Conference Day 2 At-A-Glance
Sponsorship
BC-ABA is thrilled to share that, after three years of virtual learning, our annual conference will return to UBC! To facilitate this return to in-person learning, our board is connecting with community organizations, service providers, and supporters to offer sponsorship opportunities.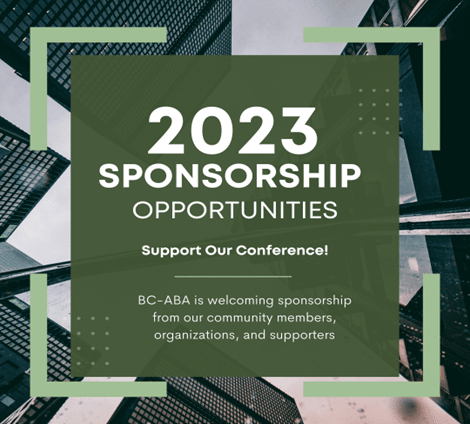 We have a range of sponsorship benefits available, such as acknowledgment during opening ceremonies, thank you post on social media, company logo on website, space in the conference program, complimentary conference registration, a promotional booth at UBC, and an award of recognition from BC-ABA.
Details of the benefits available for each category of financial support are provided in our sponsorship package.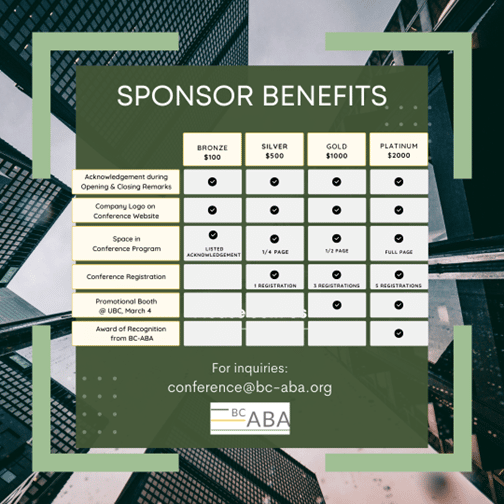 Past Events, Online Webinars, & Workshops
The BC-ABA Annual Conference is our largest event of the year. Speakers, contributors, and attendees from all over the world come together to share the most up-to-date learnings and best practices in the field of Applied Behaviour Analysis.
To view the program for our 14th Annual Conference held in 2022 click here!
Autism and Sexual Health: Access, Education, and Intervention
Presenter: Landa Fox, MA, BCBA, Certified Sexual Health Educator
Hosted by Autism Community Training (ACT)
Improving Family Mealtimes, One Bite at a Time 
Presenter: Lauren Binnendyk, PhD, BCBA-D & Chantal Juilfs, M.Ed. BCBA
16-hour Anti-Racism Training Series 
Speaker: Dr. Alana Tappin, C. Psych
Supporting Families from the Heart 
Speaker: Evelyn R. Gould, PhD, BCBA-D, LABA
Missed Opportunities for Understanding the Autistic Brain 
Social Screens                            
Speaker: Ashley Rose, MSEd
Annual Elections for the
BC-ABA Board
The BC-ABA Board of Directors is composed of volunteers who oversee the activities of BC-ABA and are accountable to its members. Each year the Board has a number of different positions that become available to members wanting to get involved and further support BC-ABA's mission.
Subscribe to the
BC-ABA Newsletter
BC ABA - New subscription for Newsletter