Tlatlasikwala, Nakumgilisala and Yutlinuk
BC-ABA

EVENTS

Events designed to inspire and connect our community. As an organization we are honoured to host various in-person and online events throughout the year. Information about current and past events can be found below. 
Current & Upcoming Events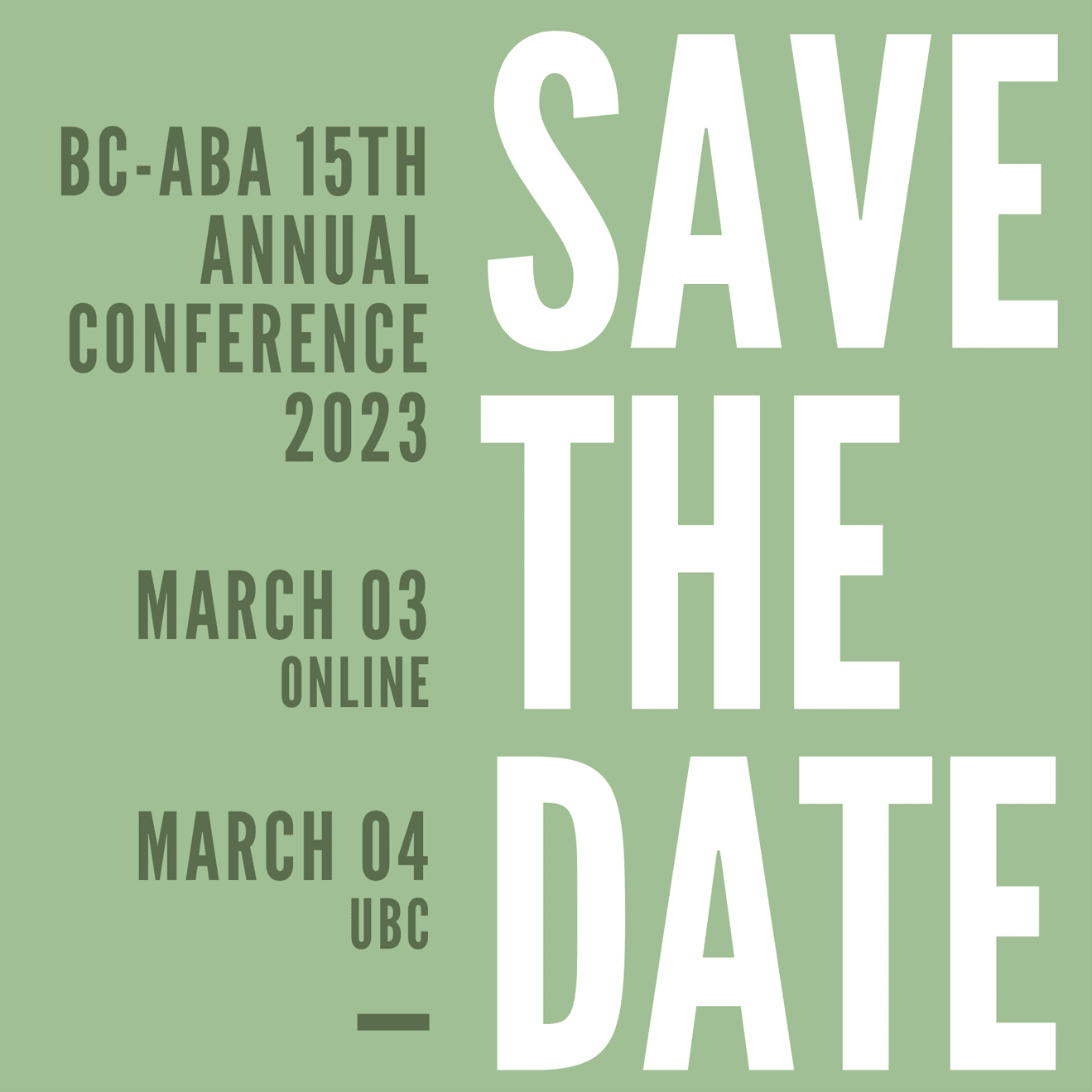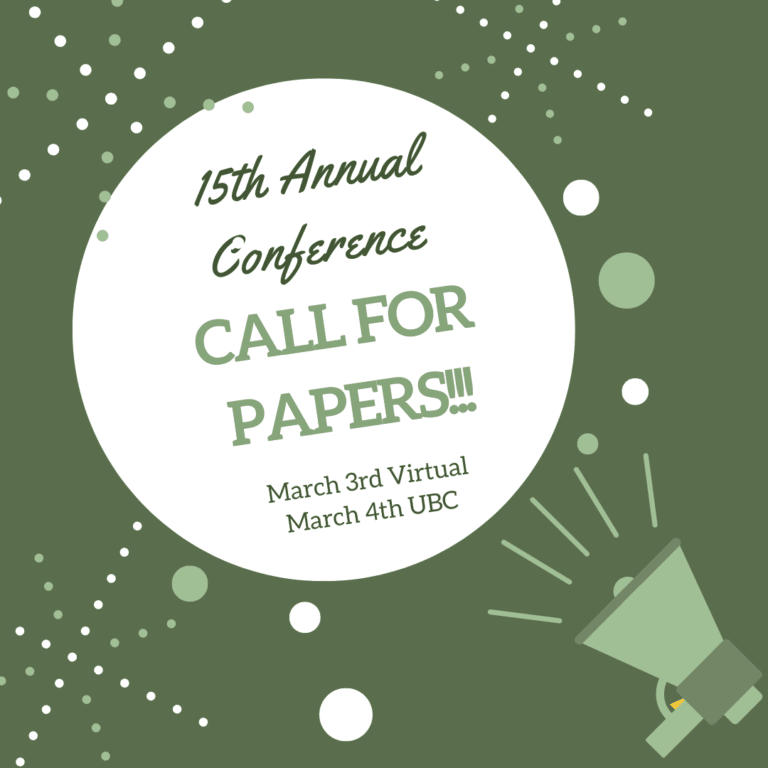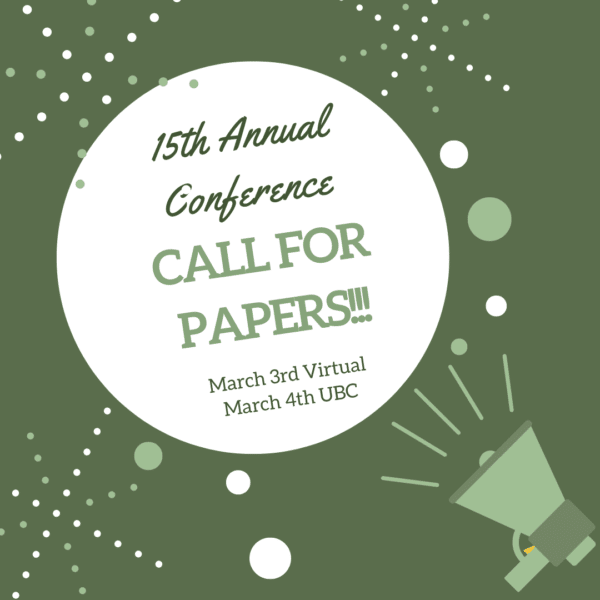 We are pleased to announce our return to in-person learning at BC-ABA's 15th Annual Conference! The 2-day event will consist of keynote presentations offered virtually on the evening of Friday, March 3rd, followed by a full day conference at UBC on March 4th, 2023.
The Conference Committee for the 15th Annual BC-ABA Conference invites proposals for conference presentations on all behaviour analytic related topics. Proposals must be received by January 8th, 2023 in order to be considered. Submission of a proposal is understood to be a commitment to register for the conference. Authors will be notified by January 23rd, 2023, whether their proposal has been accepted or rejected. Accepted presentations will be scheduled for live presentation on Saturday, March 4th, at the University of British Columbia.
The Conference Committee is especially interested in receiving proposals from individuals who have not presented at BC-ABA in the past. All presenters must be current BC-ABA members.
Authors should select the session format most appropriate to the type and extent of information they wish to offer. The Conference will include the following five formats:
Symposium
Traditional Paper
Mini-Seminar
Panel Discussion
Poster Presentation
A formal proposal is required for all session formats. All submissions must be in English. Proposals that are incomplete or that do not follow the format prescribed in the guidelines will be returned to the author. If resubmission occurs after the deadline date, the proposal will not be considered.
Click here for detailed information and access to the submission forms. Click here to access and download the CEU application form. If you have any questions regarding your submission, please email conference@bc-aba.org. For up to date information, announcements, and news about the 15th Annual BC-ABA Conference, scroll to the bottom of the page to sign up for our newsletter!
Past Events, Online Webinars, & Workshops
The BC-ABA Annual Conference is our largest event of the year. Speakers, contributors, and attendees from all over the world come together to share the most up-to-date learnings and best practices in the field of Applied Behaviour Analysis.
To view the program for our 14th Annual Conference held in 2022 click here!
Autism and Sexual Health: Access, Education, and Intervention
Presenter: Landa Fox, MA, BCBA, Certified Sexual Health Educator
Hosted by Autism Community Training (ACT)
Improving Family Mealtimes, One Bite at a Time 
Presenter: Lauren Binnendyk, PhD, BCBA-D & Chantal Juilfs, M.Ed. BCBA
16-hour Anti-Racism Training Series 
Speaker: Dr. Alana Tappin, C. Psych
Supporting Families from the Heart 
Speaker: Evelyn R. Gould, PhD, BCBA-D, LABA
Missed Opportunities for Understanding the Autistic Brain 
Social Screens                            
Speaker: Ashley Rose, MSEd
Annual Elections for the
BC-ABA Board
The BC-ABA Board of Directors is composed of volunteers who oversee the activities of BC-ABA and are accountable to its members. Each year the Board has a number of different positions that become available to members wanting to get involved and further support BC-ABA's mission.
Subscribe to the
BC-ABA Newsletter
BC ABA - New subscription for Newsletter