The Science of Soft Skills

Full Day Agenda – Ivan Wanis Ruiz
8:30 – 9:00 – Conference Icebreaker – Networking Bingo
9:00 – 10:45 – Communication Dynamics
Introduce a variety of communication tools when speaking in front of groups. We will cover public speaking and presentations skills through a tactics-based approach
Break 10:45 – 11:15
11:15 – 12:15 – Difficult Conversations: Administrative
This applies to the logistics of the business of medical practice. Dealing with tardiness, payments, etc.
Lunch 12:15 – 1:15
Speed Networking – 12:45-1:15 (During Lunch)
1:15-2:15 – Active Listening
Introduce a formula to apply active listening to enhance communication and resolve potential problems before they develop.
2:15-3:15 – Creating Value Statements
Provide 3 strategies to participants to communicate their value to future clients. Creating value statements that will allow them to highlight their unique skills without "bragging."
3:15-3:30 – Coffee Break
3:30-4:30 Storytelling
Here we will introduce a formula to structure a story to convince and compel listeners to an action. This session will also focus on best practice to enhance storytelling and message delivery.
4:30 – 6:30pm Head Shots
Free professional head shots available on a first come, first served basis to 20 attendees.
Cost:
$50 (in person or webcast)
Online registration closes Sunday, November 17. On-site registration available, space permitting.
SPEAKERS
---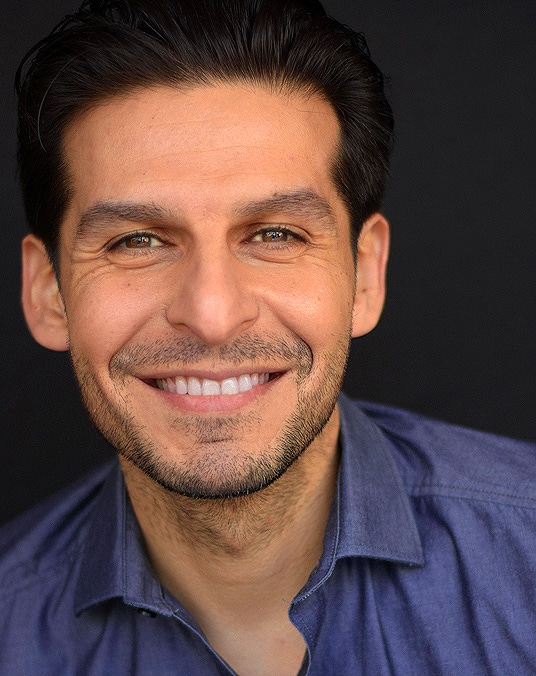 Ivan Wanis Ruiz
"I want to make you Batman! There is no one right way to communicate, but there are tools that you can apply to any speaking situation and that is what I will teach you. Just like Batman no matter the situation will have a utility belt of strategies to use."
Ivan has been a guest speaker at several top employers and Universities across North America including Honeywell, Shell, Fidelity,  UBC and the University of Toronto to name a few.  He has designed several courses for online learning including on negotiation, persuasion, communication and pitching.
When he is not teaching Ivan is applying his ideas on stage as a professional emcee and host.  He has toured across Canada twice as the official spokesperson for both the PanAm Games and the Invictus Games.
Ivan is the author of "They Don't Have to be Naked: A new approach to public speaking" and is the creator of Communication Strategies for a Virtual Age a new online course with Coursera.
VIDEO LINKS
Let's be honest
https://youtu.be/1OwERdAbtpY
Almonds
https://youtu.be/fx55cke__rU
Physical tactics
https://youtu.be/kvpZ330EvxA
Date: November 22, 2019
Time: 9am – 4pm
CEU: This will be a non-CEU event.
Location:
Pacific Autism Family Network (PAFN)
3688 Cessna Drive
Richmond, B.C.
V7B 1C7
Registration is not available for this event.