BC-ABA 12th Annual Conference – Days 2 & 3
The 9th Annual BC-ABA conference will not disappoint! Dr. Jon Bailey will be presenting a keynote address on the ethics of supervision as well as moderating the end-of-the-day ethics panel. Dr. James Carr will be conducting a 3-hour workshop on functional analysis of socially maintained problem behaviour. As well, there will be a variety of informative and exciting presentations to choose from.
Online Registration information
Current members:
Workshop: $30.00*
Conference: $50.00
Non-members:    
*please note ONLY current members are able to register for the workshop
*first author presenters please follow the registration instructions provided in your acceptance letter
Interested in membership? Click here to join.
Continuing Education Credits (CEUs)
If you are a BCBA in good standing then you can register to receive CEUs at both the workshop and conference.    Pre-registration for CEU packages for both the workshop and the conference is required and is easy to add to your online registration. There will be NO refunds for CEU packages for either event. If you are presenting at the conference please choose the CEUs presenter package and enter the code you were given in your acceptance letter. All CEU certificates will be emailed to you after the conference.
Workshop CEU package: $15.00 (3 CEUs)
Conference CEU package (non-presenter): $30.00 (6 CEUs)
Conference CEU package (presenter): $20.00* (6 CEUs)
*please note a coupon code will be required to register for this package
Conference Program
SPEAKERS
---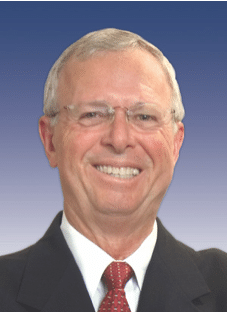 Dr. Jon Bailey
"The Ethics of Supervision"
Behavior analysis is attempting to develop and improve its professional practices while rapidly expanding and facing significant challenges from consumers, government agencies, insurance companies, and related human services professions. The demand for well trained, certified or licensed behavior analysts is pushing our training programs to the limit to produce more and more students and those graduates will need quality supervision in their practicum settings and on their first jobs. We have believed for over a decade that any BCBA was qualified to supervise but new guidelines coming from the Board counter that assumption. Our Professional and Ethical Compliance Code describes ethical expectations for supervisors but they are not widely understood. In this presentation, I will describe the brief history of the concept of "supervision" in ABA, describe its origins, and offer an updated operational definition for our field. I will then review the relevant ethics items and describe in some detail the Best Practices that are being promoted by the Behavior Analyst Certification Board.
Dr. Bailey will also be moderating an ethics panel during the last presentation of the day.
---
Dr. James Carr (Workshop Presenter)
"Selecting Function-Based Treatments for Socially Maintained Problem Behavior"
The field of applied behavior analysis has developed a number of methods for identifying the function of problem behavior. When the identified function is a social one (e.g., escape, attention, tangible), a number of empirically supported function-based treatments are potentially viable. For example, escape could be provided contingent upon an appropriate response (DRA), on a fixed time schedule (NCR), or not at all (EXT). We will review the procedures and evidence for several function-based treatments and will present decision-making models for selecting treatments for attention and escape-maintained problem behaviors. These rubrics incorporate the most common barriers encountered in consultation and direct service delivery as well as client characteristics that might lead you to select one option over others. Participants will complete each rubric for a client of their own and should bring the relevant details of their case to the workshop, although these details will not be shared publicly.
Date: March 6, 2020 – March 7, 2020
CEU: 4.5 – 10.5 CEUs
Location:
Jack Poole Hall, Robert H. Lee Alumni Centre (Keynote and AGM)
Scarfe Building (breakout sessions)
University of British Columbia
Registration is not available for this event.