Making the Most of Technology to Improve Instruction with Dr. Janet Twyman
Cost:
In-person attendance or attendance through online live-streaming: $100
*Viewers may not record, or otherwise distribute the content of the presentation
Continuing Education Units (CEUs): $25 for 5 CEUs
Presentation Summary:
Part I: Educational Technologies: How do we know what works?
Modern technologies such as applications, hardware, and adaptive devices can help persons with autism learn new skills and provide opportunities for practice, application, and problem-solving. These tools can help learners schedule their day, participate in socialization opportunities with peers close by or across the globe, help and even help them find a voice. We now can know in "real time" what's been learned or still needs to be taught or use sensors and other devices to know when things might need attention. With the world of possibilities provided by such technology assists, how do teachers, parents, or any of us know which are evidence-based and helpful for whom, for what, and under what conditions? Students reap greatest benefit from technology when their teachers apply knowledge of behavioral concepts/principals when selecting and using these tools. Part I will review technologies that show promise or have demonstrated effects for special needs learners and their teachers, and provide useful rubrics for making technology selection and use decisions.
Objectives:
Participants will identify research-based instructional, reporting, and usability components of educational hardware, software, and apps.
Participants will use a rubric to identify research-based instructional, reporting and usability components of educational apps.
Participants will state at least three considerations in selecting and evaluating technology for instruction and school-based autism interventions.
Part II: What Tools Can You Use Right Now?
"I'd like to use more technology in my teaching, but I'm not sure what or how." "My learner likes playing on the tablet, but how can I make it more educational?" These quandaries are familiar for many educators interested in digital technologies but uncertain as how to maximize their effectiveness in an instructional setting. Several digital and hardware technology tools will be reviewed within the categories of instruction/academics, social skills/behavior management, organizational/productivity, and communication/collaboration. During demonstrations and interactive activities participants will learn about various applications and tools, identify any correspondence with evidence-based behavioral principles, and evaluate if and how each might be useful in their instructional context.
Objectives:
Participants will identify examples and non-examples of apps that provide differentiated learner feedback following correct responses and errors.
Participants will learn to use settings and options to make popular hardware and apps more accessible for ASD learners.
Participants will identify at least three technology tools that they will (1) try and (2) objectively evaluate, within their work with learners with ASD.
Part III: Teaching "Technologies" to Support Literacy Instruction
With the premise that technology encompasses both tools and techniques, this presentation will focus on best practices in helping learners (especially those with autism spectrum and related disorders) acquire foundational literacy skills. Often educators and parents struggle to effectively teach functional reading skills to these learners who exhibit significantly limited language skills, narrow vocabulary, rapidly shifting attention, difficulties with delay, a tendency to focus on irrelevant stimuli, and other behaviors that can interfere with learning. Teaching any complex repertoire requires a thorough analysis of the behaviors that make up that repertoire. While most experts agree that reading involves deriving meaning from print, understanding a reading repertoire requires a component/composite analysis of essential antecedent-behavior-consequence relations (e.g., how speech sounds and print are related, deriving sound and meaning from print, fluently recognizing and comprehending increasing larger units of print comprehend print). The presenter will share specific strategies for teaching literacy to individuals with autism, intellectual disabilities, or a history of difficulty in learning to read. The effective use digital technologies to support early literacy will also be incorporated.
Learning objectives include:
Participants will become familiar the sometimes unique difficulties associated with teaching reading to learners in with autism spectrum disorders.
Participants will become familiar with a component-composite analysis of early reading skills.
Participants will become familiar with strategies and practices that have been empirically demonstrated effective in increasing reading repertoires.
Participants will become familiar with how to adapt or present those strategies and practices to learners with autism spectrum disorders and other disabilities.
Participants will become familiar with various technologies and materials that build or support early literacy skills for a variety of learners.
SPEAKERS
---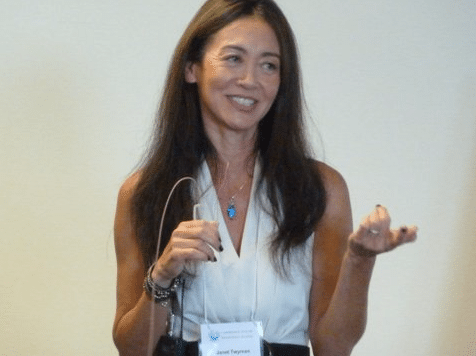 Janet S. Twyman, Ph.D., BCBA, LBA
Bio: Janet S. Twyman, Ph.D., BCBA, LBA, is the V.P. of Learning Sciences and Technologies at ABA Technologies, and serves as the Director of Innovation & Technology for the U.S. Dept. of Education's national Center on Innovations in Learning. She also holds faculty positions as Professor of Behavior Analysis at Florida Institute of Technology and Associate Professor of Pediatrics at the University of Mass. Medical School/Shriver Center. Dr. Twyman is a noted proponent of effective instruction and using technology to produce individual and system-wide change. A career educator, she has been a preschool and elementary school teacher, a principal and administrator, university professor, education research, and was Vice President of Instructional Development at Headsprout, an award-winning learning sciences technology company. A sought-after speaker nationally and internationally, Dr. Twyman has presented and published worldwide on instructional design, improving education, effective learning systems, and educational technology, including a presentation on leveraging new educational technologies for diverse settings at the United Nations in 2011. She has served on the boards of numerous organizations such as the Cambridge Center for Behavioral Studies (chairing the Education Group) and PEER International (assisting township schools in Port Elizabeth, South Africa). In 2007-08 she served as President of the Association for Behavior Analysis International and in 2014 was named an ABAI Fellow. Awards include the Ernie Wing Award for Evidence-based education (2014) and the American Psychological Association Division 25 Fred S. Keller Behavioral Education Award (2017) for her distinguished contributions to educational research and practice.
Date: October 20, 2017
Time: 9:00 am – 3:00 pm
CEU: 5 Continuing Education Units (CEUs)
Location:
Pacific Autism Family Network (PAFN)
Goodlife Fitness Autism Family Hub
Address: 3688 Cessna Drive, Richmond, BC
Room: Auditorium – 2nd floor
Registration is not available for this event.